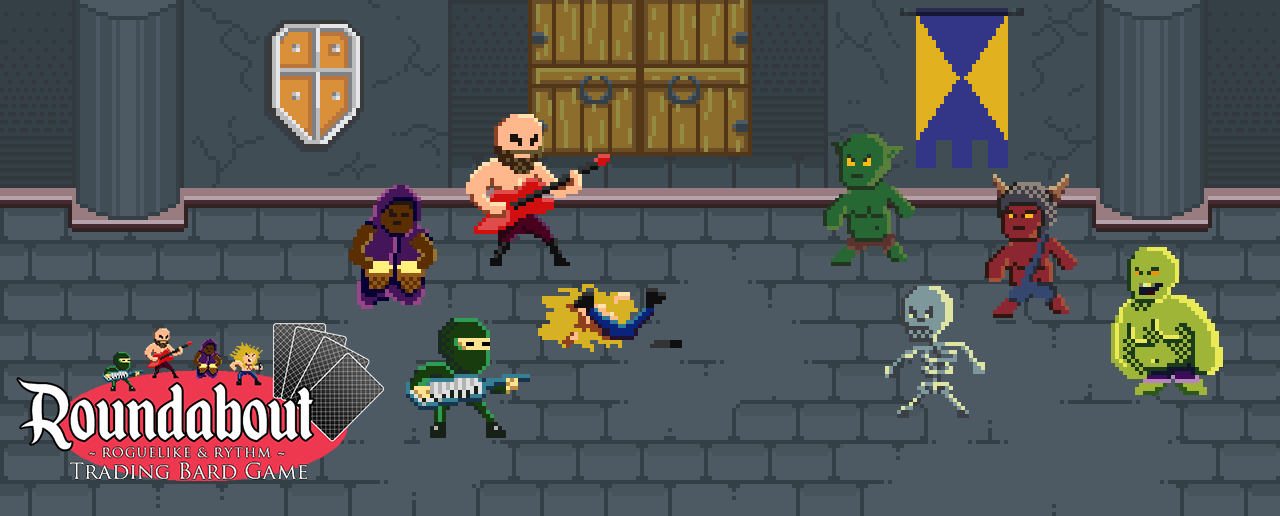 Roundabout: ~ Roguelike & Rythm ~ Trading Bard Game
Roundabout is our mashup of Rythm and Card Games in a Roguelike setting.
You control a party of not-so-medieval musicians that use their music to deafeat their foes. You only have one compass (8 beats) to act in each turn, so you have to plan your music (as well as the attacks, heals and effects) wisely!

Each character also have a chance to shine and deliver a mind-and-enemy-blowing solo!!

Hack and Slash through the dungeons and get more gold to become successful musicians... and heroes!

Please tell us what you think and rate the game at our Ludum Dare entry page!